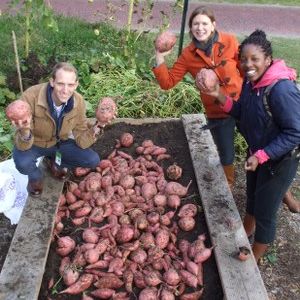 Urban Agriculture Projects
Raised Bed Gardening
Yani grew up on a farm in Estill County, KY and comes from a long lineage of farmers.  Through the years he has learned how to grow lots of food easily and organically.  One of his missions is to share his knowledge and passion with people living in the city, giving them the skills and inspiration to grow their own food.  
The picture on the left shows some of Yani's students from the University of Louisville demonstrating the large sweet potato harvest from one raised  bed, around 100 pounds!!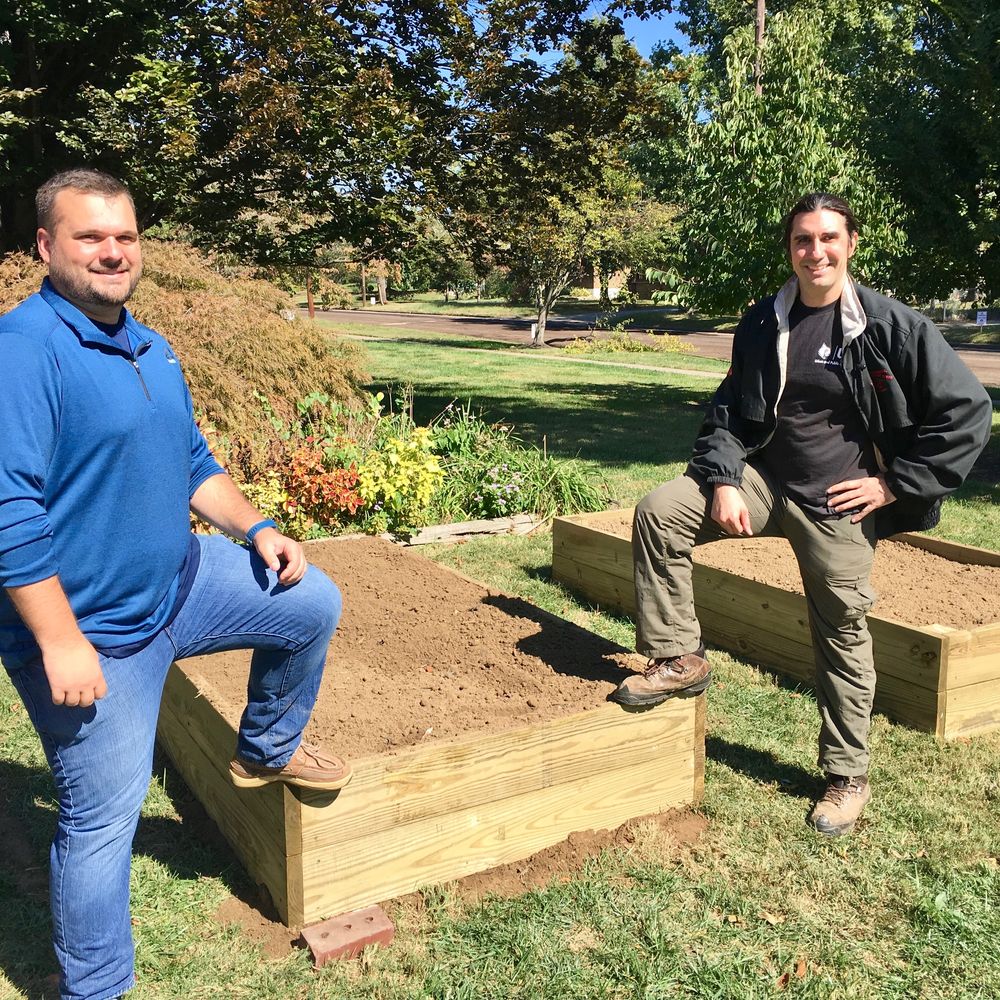 Yani has established raised bed gardens in various locations around Louisville, KY.  At the UPA Horticulture Zone at the University of Louisville, the YMCA Safe Place, Hotel Louisville, the Iroquois Library, and at private residences also.  If you are interested in having Yani construct a raised bed garden for you please send an email to yani.vozos@gmail.com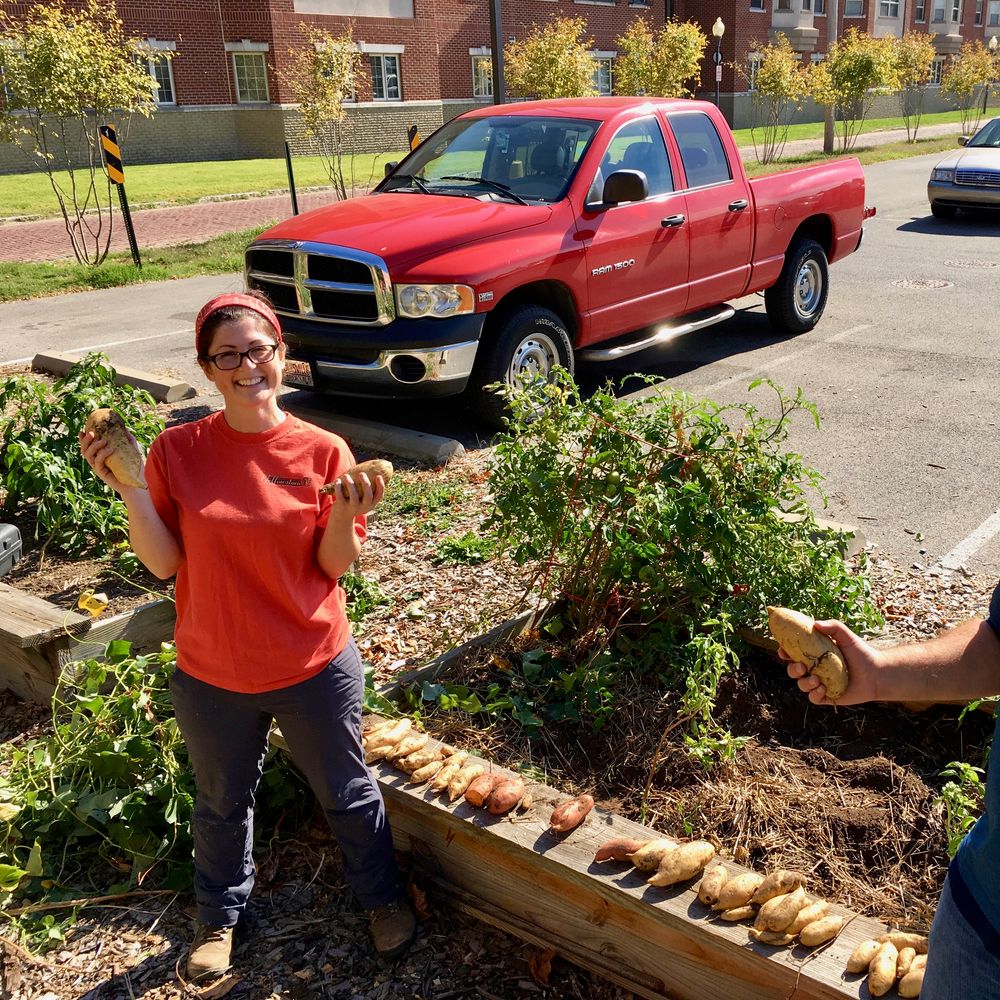 Teaching Basic Gardening
Yani has a passion for sharing his knowledge on gardening to inspire people of all ages to grow their own food.  He is teaching students of all ages how to plant, care for and harvest delicious and nutritious organically grown food.
Yani is offering the course PLAN 380 Intro to Urban Agriculture as part of the Bachelors of Sustainability degree at the University of Louisville.  For more information on this course and to see the syllabus please contact yani.vozos@gmail.com